Kingdom of Hero : Tactics War
Dear everyone,

Thanks for coming our site and we are professional to selling kinds of game currencies and accounts for many years. we are trustworthy.
Now we are selling new account with 5-star heros for kingdom of hero. Take it and have a migic start.
Steps to buy Accounts:

1. Buyer need to go to "Accs Checking System" First and select account you like, Then Copy that Account number.

2.Contact our site live chat or email to sumbit the Account number to inquire price and other details

3.Our Customer Rep. will give buyer a link to buy the account after you agreen on the price.

Note:The Price will be different depends on accounts.Please contact us before Purchase.

Here are some tips to login and change game password
1.What we sell is NEW GUEST ACCOUNT ,No one are able to recharge the heros to your own account.

2.The Account information include Kingdom ID and password will be send to your email within 24 Hours after confirmed your order
3.Here are the steps to login after received the account.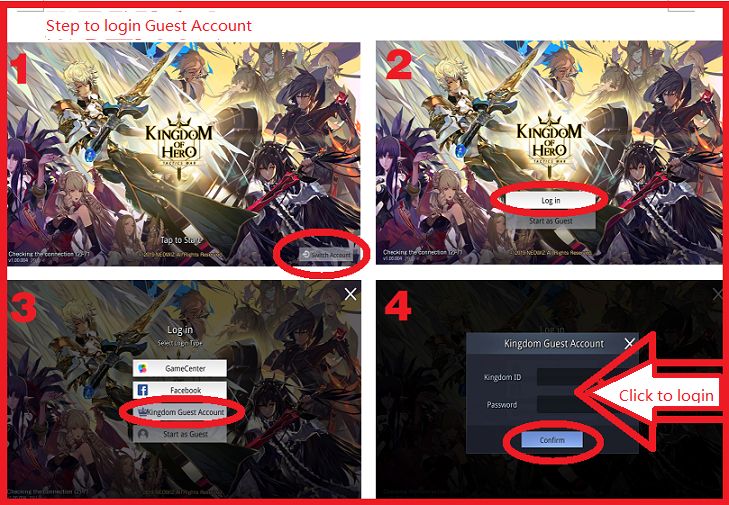 5.Here are steps to update the password.