What You Might Expect During World Of Warcraft Classic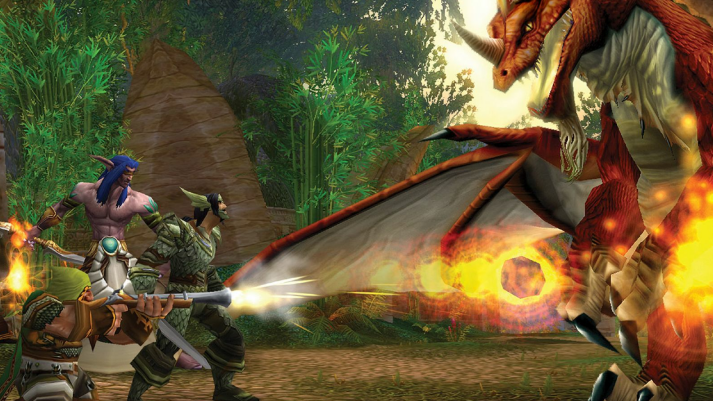 It's the penultimate day of May, more than a week went by since the first stress test for World of Warcraft Classic, and it's twenty days left until the next stress test, maybe you were fortunate to select in the Beta Live and discover the differences from modern-day WoW. Believed that you might have expected much during WoW Classic, don't worry about if all of them come true or not, the only certainty is that we will have the best iteration of vanilla WoW through this summer.

Leveling with much inconvenience
You must know in advance, it's a hard part of the game for leveling up, you can't finish the same quests any more just like what happened in WoW but a "real" game. All of gameplay systems are prepared for prolonging your time spent leveling including extension, making friends, running through dungeons even exploring the massive world, which may be not much convenience like before. It's possible to rushing through the leveling process, but you will miss out on lots of what World of Warcraft has to offer.
More time spent
Do you still imagine logging in the game about once a week ,and going down to Molten Core regularly to kill all the bosses there? Not applies any more, here more time will be spent to get the right gear for the raid, farming up the right materials for potions, figuring out the schedules of 39 other players. Don't forget preparing for the game and manage the attunement quests properly.
More high value items
After a long explore, you have the chance to get the reward like more high value and rare items than before, as we all known that WoW classic items have the value of the epic mounts and play an important role.
WoW Classic Gold
Once WoW Classic launches as appointed, WoW Classic Gold must be provided for almost anything including exchange WoW items. If you want to buy WoW Classic Gold, Boosting, Items and Account, just visit IGFANS, owning hundreds of game currency and having been dealing for several years with worldwide clients about WoW Gold sale. 100% secure online payment system, fast delivery and cheapest price. Now, we start to accept WoW Classic Gold Order, don't delay any more if you need.
May-15-2019