FFBE - War of the Visions
Dear everyone,

Thanks for coming our site and we are professional to selling kinds of game currencies and accounts for many years. we are trustworthy.
Now we are selling new account with UR ユニット for WAR OF THE VISION. Take it and have a migic start.
Steps to buy Accounts:

1. Buyer need to go to "Buy starter Accounts" Link first and select account you like, Then Copy that Account number.

2.Contact our site live chat or email to sumbit the Account number to inquire price and other details

3.Our Customer Rep. will give buyer a link to buy the account after you agreen on the price.

4.Please Fill the Account number in the "Comment/Problem"column when you making the order.
Note:The Price will be different depends on accounts.Please contact us before Purchase.
Tips

1.What we sell is NEW Account with UR ユニット. No one are able to recharge the heros to your own account.
2.The Account information include プレイヤーID」and 「引き継ぎパスワード」 will be send to your email within 24 Hours after confirmed your order
データ引き継ぎ方法

(1)タイトル画面右下「データ」より、「データ引き継ぎ」を選択
(2)「プレイヤーIDで引き継ぐ」を選択

(3)「プレイヤーID」と設定した「引き継ぎパスワード」を入力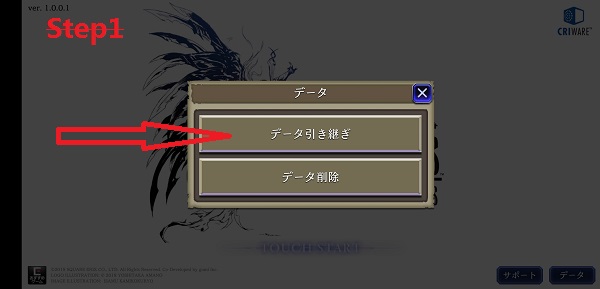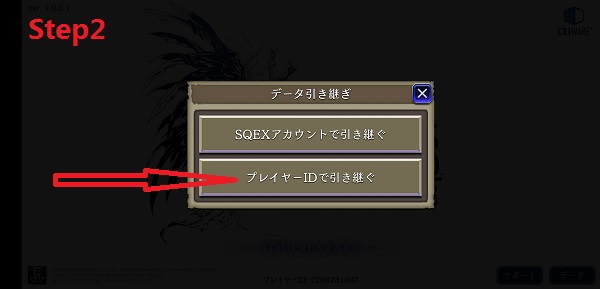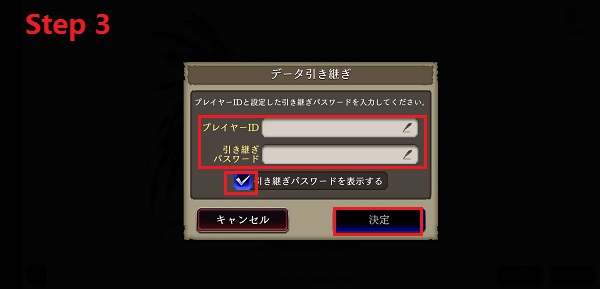 【注意事項】

・IDまたはパスワード入力を3回間違えるとロックがかかり、24時間データ引き継ぎ操作が行えなくなります。
・iTunesやiCloudなど端末自体のバックアップ機能では、以前のデータを引き継ぐことはできません。
・異なるプラットフォーム間でのデータ引き継ぎの場合、共通無償幻導石のみ共有可能です。
※同プラットフォーム間では固有有償幻導石・固有無償幻導石・共通無償幻導石が共有可能です
※IDまたはパスワード入力を3回間違えるとロックがかかり、24時間データ引き継ぎ操作が行えなくなります。
IDまたはメールアドレスをコピー&ペーストされた際に半角スペースが入っていないか

大文字と小文字や半角と全角の間違いがないか
英数字を含めた内容を入力しているか